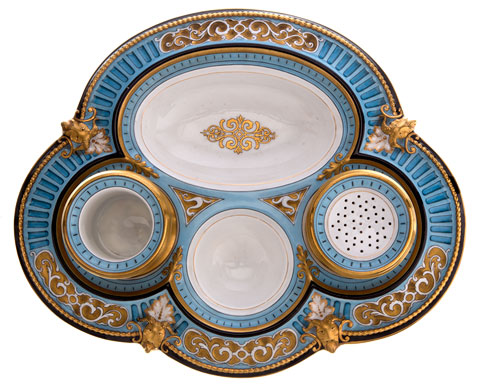 After Napoleonic Wars, German economy was in a bad condition, the crisis was especially severe to the weaving craft, which was not able to keep pace with English industry based on mechanical spinning plants. In these circumstances, founding ceramic industry in Silesia brought a significant chance for development of the region. It was also important that deposits of feldspar and quartz were located in a short distance, as these were raw materials necessary for production of high-quality ceramics. In Wałbrzych and the surrounding localities, where weaving industry had significant importance, numerous companies were founded, which produced porcelain. Due to natural resources, as well as large amounts of wood, the terrain seemed to be created for development of ceramic industry. Until the end of the 19th century there were as many as twenty porcelain factories in operation in Silesia, including thirteen which survived World War I, the world crisis of 1929, and functioning until the end of World War II. The output of the factories was targeted not only at the German market but it was also exported to all parts of the world.
Together with the development of ceramic industry, in the second decade of the 19th century, also the perception of ceramics changed. Items which at the end of the 18th century were still reserved for dukes, rich noblemen, and bourgeoisie, became available to a wider range of customers, as a result of lower and lower costs of production. Porcelain started to be used in new spheres of appliance, as for instance plain sanitary porcelain replaced commonly used, but assumed unhygienic, wooden vessels. Ornamented cups were very popular, which were used for then fashionable exotic drinks like coffee, tea, or chocolate. Especially admired were items decorated with small, very detailed landscapes or city panoramas, or reproductions of well-known paintings. Cups of the type were very popular as gifts, they were proudly presented in display cases arranged especially for the purpose. In the second half of the 19th century, in the period of Historicism, the form and ornaments of porcelain were under the influence of imitation of past epochs, rich forms of Baroque and Rococo were in their heyday period.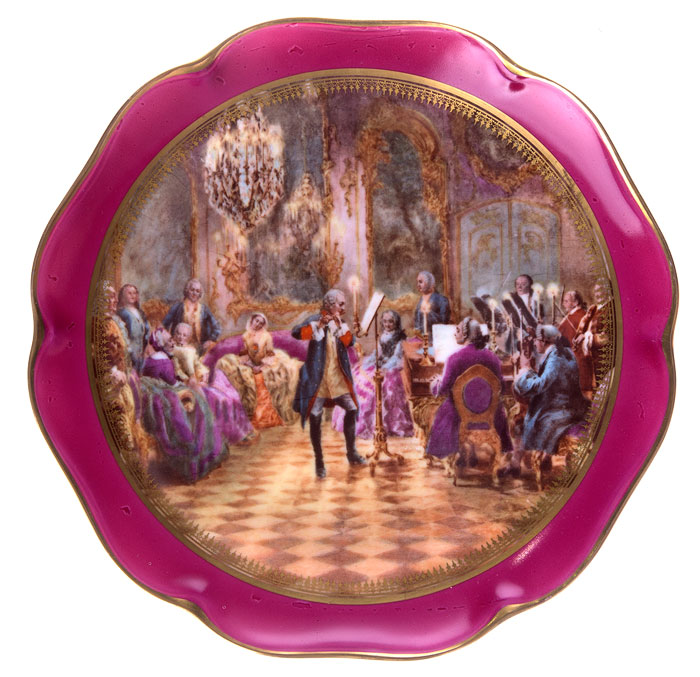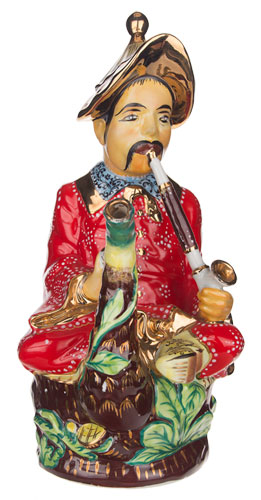 In the 19th century, apart from Thuringia, Saxony, and Bavaria, Silesia grew up to the position of one of the most important regions of porcelain production. In 1882 only two factories in Germany employed more than a thousand workers – these were the manufactures of Tielsch and Krister in Wałbrzych. Up to World War I over 60% of all people employed in porcelain production in Prussia were working in Silesia. Over a half of the output was exported to the whole world. The heart of Silesian ceramic industry was situated at the Wałbrzych mountain foothills. Due to the abundance of forests and hard coal deposits, the region had enough raw materials for firing porcelain. Construction of the railway line in 1853 made it easier to transport both raw materials and ready-made products. Apart from five porcelain factories, as Krister, Tielsch, Ohme, Prause, and Schachtel, numerous porcelain painting studios had their seats here, as for instance the Wunderlich company, which was the largest in Europe decalcomania printing workshop. The significance of ceramic industry in the region was emphasized by founding in 1897 a vocational school of ceramics in Bolesławiec, as well as the Institute of Refractories and Ceramics at the Wrocław University of Science and Technology in 1910.
Unlike other traditional producers of porcelain, Silesian entrepreneurs aimed at supplying the market with porcelain of not only high-quality, but also of favourable prices. Development of the industry was facilitated and accelerated by introduced here crucial production technologies and techniques of porcelain ornamentation: in 1840 furnaces in the Krister factory started to be heated with coal not wood; from 1888 in the Ohme factory colourful printing was applied on glaze; porcelain started to be decorated with photographs, which brought a prize to the August Leisner's photographic atelier in Wałbrzych at the world exhibition in Vienna in 1873; in 1906 Karl Tielsch installed in his factory a modern tunnel kiln for firing porcelain.